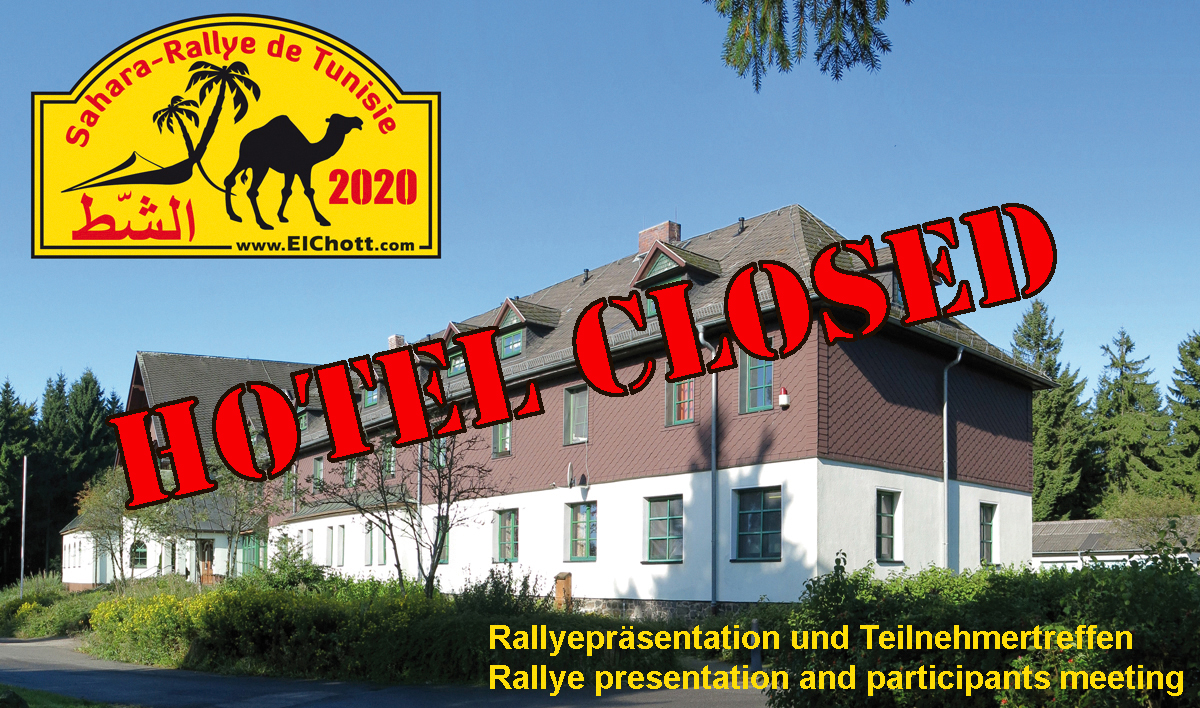 We have just received the information from the Hotel "Eisenacher Haus" that the current tenant will not continue to operate the hotel.
Regardless of the Corona requirements, the hotel will remain closed until further notice. As a result, the rally presentation can't take place at the scheduled time.
The new location and date for the participant meeting will also be based on the date of our pre-tour. This will probably take place in July / August. Then we will have all the information for a basis of which we can offer a detailed rally presentation.
I would like to explain once again that we are doing everything possible to carry out the El Chott 2020 as planned. But especially in the current situation we urgently need your support for this:
Please register as soon as possible. Use the time until the entry deadline for normal entry fee on July 5th, 2020 for your online registration.
A rally can only take place with a sufficient number of participants !