… at 6th June 2020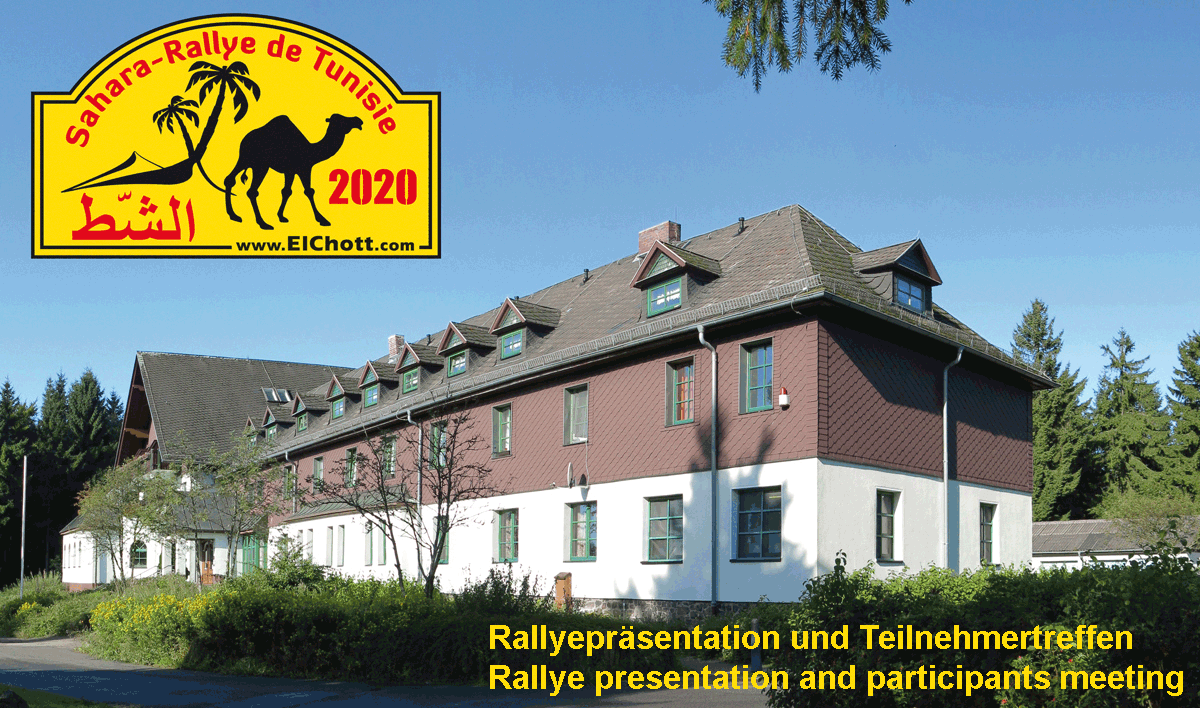 After completing the pre-tour and evaluating our records, we will present the 2020 edition of the Rally El Chott in detail.
Traditionally the participants meeting takes place in the hotel "Eisenacher Haus" in the Rhön.
The official presentation starts at 5:00 pm.
Please book early by quote "EL Chott", as the number of available rooms is limited.
The overnight accommodation is also possible in caravan or mobile home at the hotel car park.
Hotel "Eisenacher Haus" – Frankenheimer Str. 38 – 98634 Erbenhausen – Deutschland/Germany
GPS: N 50° 34.333′ E 10° 05.052′