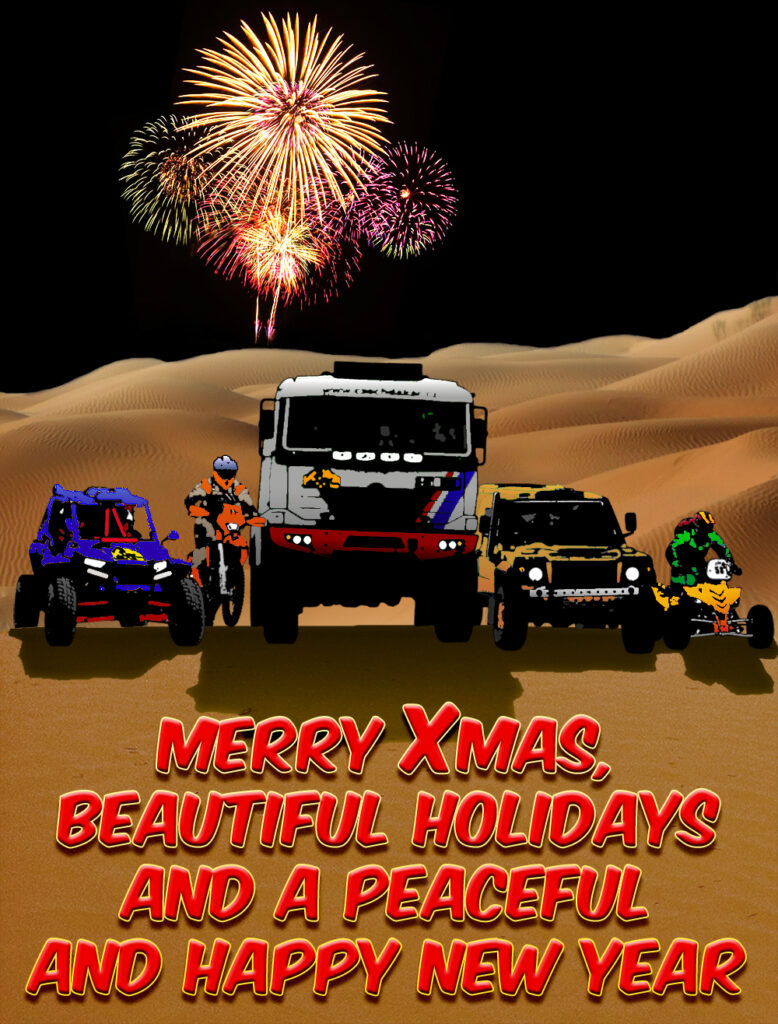 … despite the pandemic, in addition to many business activities, we also held two successful motorsport events.
Thanks to good organization and compliance with all hygiene measures, there was no covid-19 infection among the 150 participants also at the 10-day El Chott rally in Tunisia.
For that we would like to especially thank all teams. Our business partners and sponsors we thank for the good cooperation and the many ORGA employees and of course all friends for their great commitment and support.
For 2022, we would like to see a little more normality again, so that we can organize our events without restrictions as possible.