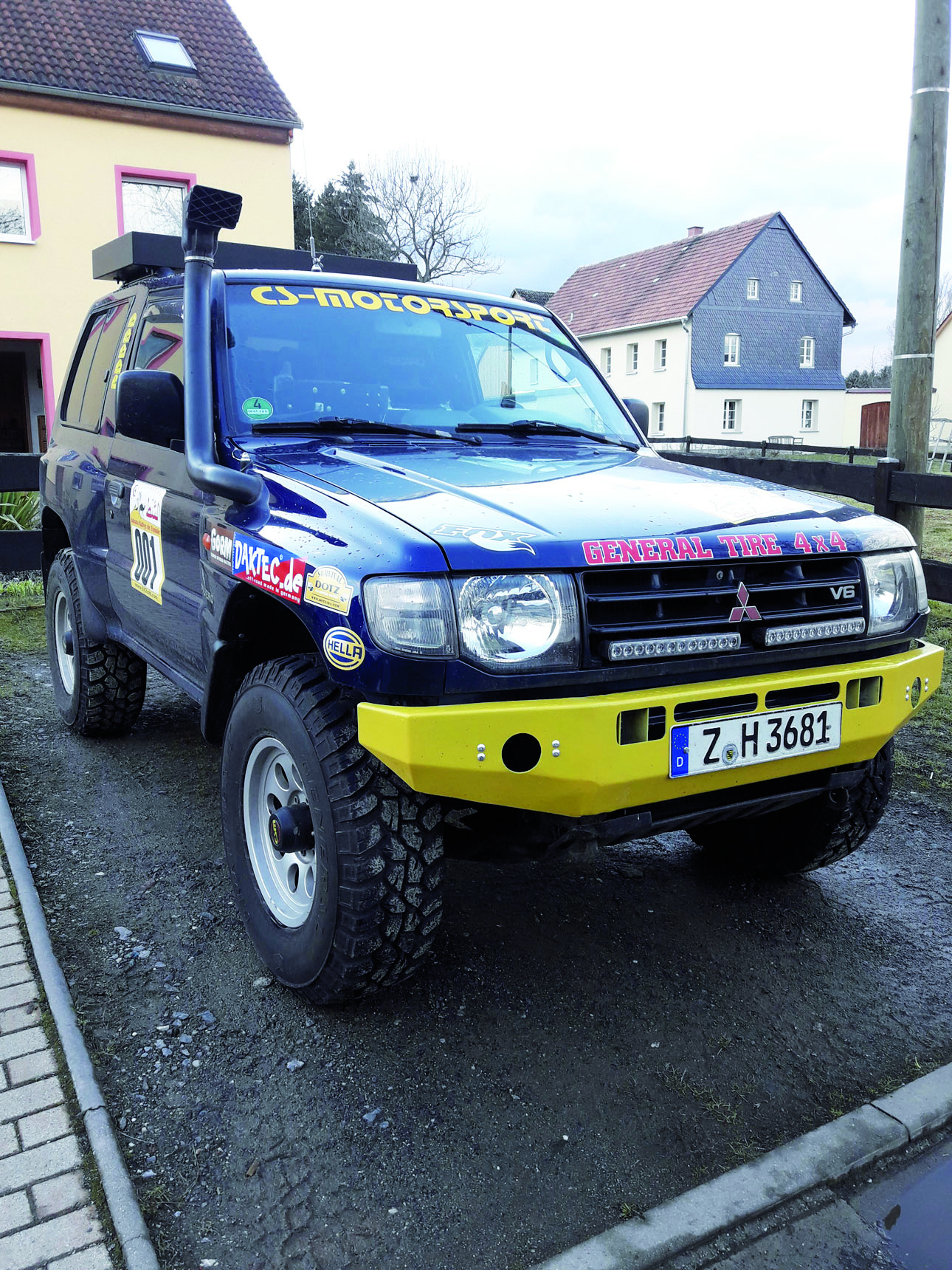 The EXPLONA tracking system makes it possible!
From now on you can "follow" us on the pre-tour to Tunisia. Via IRIDIUM-satellite the tracking system transmits our position every 15 minutes. That means, our driven tracks are almost live visible on the website mentioned below.
click here: Pretour El Chott 2018/
The Pajero is loaded with supplies for 14 days. Tomorrow we start the journey to the ferry in Genoa. On the way there we meet Team 2 – Oskar from Stuttgart with his Santana. Our base station in the camps, Klaus Spörl with the Chevrolet-"mother ship", is already on the way.
All information can be found here in the next few days: https://www.facebook.com/ElChott/