07 Apr 2015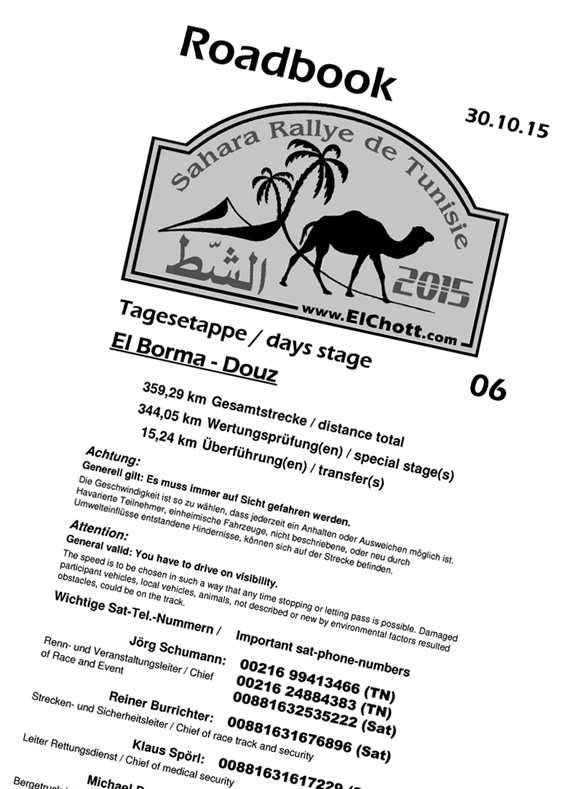 Even though it is not my job to comment the cancellation of a rally-event in Tunisia, but I have to respond to many inquiries which I received by e-mail or phone:
During preparing our rally we are in constant contact with the Tunisian authorities, of course and especially now after the brutal terrorist attack in Tunis three weeks ago.
According to the latest information we have, the general security situation has not deteriorated. Of course, vehicle checks and other precautionary measures of the Tunisian security forces have been tightened. In addition, there are restrictions on traveling into the immediate border areas with Algeria and Libya. The rally El Chott avoids these regions already since some years. So our routes are not affected. For all other parts of the country with unchanged security situation there are no concerns, to perform a motorsport event. At present we assume, there are no restrictions on the necessary permits.
The rally preparation runs continuously as planned. And we all look forward to a great rally in this wonderful Tunisia.