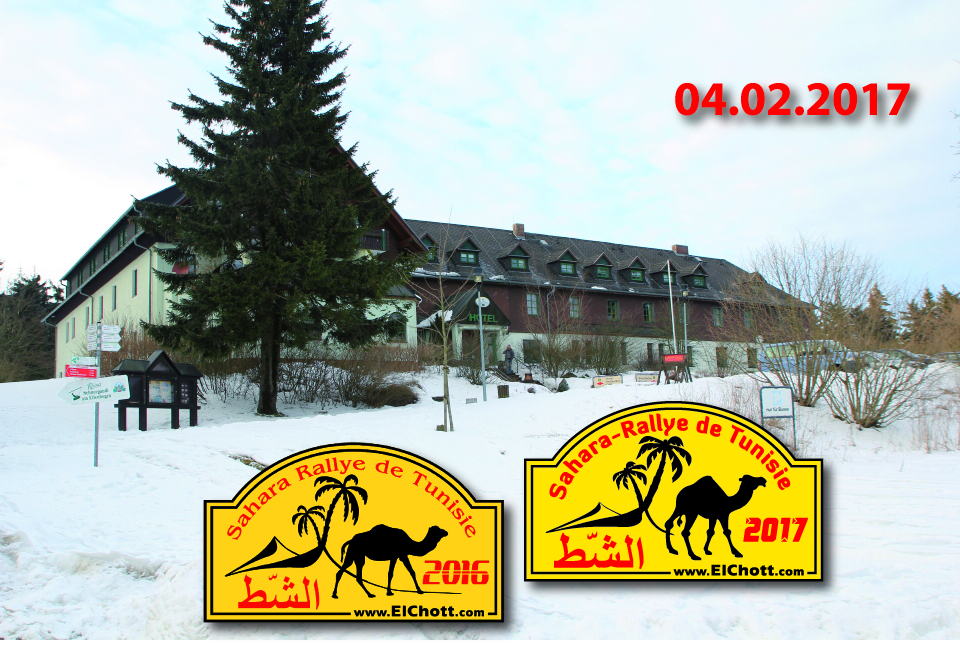 Dear participants, ORGA employees and friends of the rally El Chott,
as in the last few years, there will be again a participants meeting in the beginning of 2017 – traditionally in the hotel "Eisenacher Haus" in the Rhön.
In addition to looking back on the 2016 rally, the issue of security in Tunisia is on the agenda as always. And we will also explain in detail the changes in regulations and planned rally organisation. A first preview of the planned rally stages for 2017 is also available.
Location: Hotel "Eisenacher Haus" – Frankenheimer Str. 38 – 98634 Erbenhausen
Coordinate: N 50°34,337′ / E 010°05,055′
Date: 04/02/2017 – Start of ORGA-Meeting: 1.30 pm – Start of participant meeting: 4.30 pm
Since the hotel "Eisenacher Haus" is well visited at this time of the year, overnight guests should book at short notice.
phone. +4936946149915/-14  –  email: info@eisenacher-haus.de  –  web: www.eisenacher-haus.de