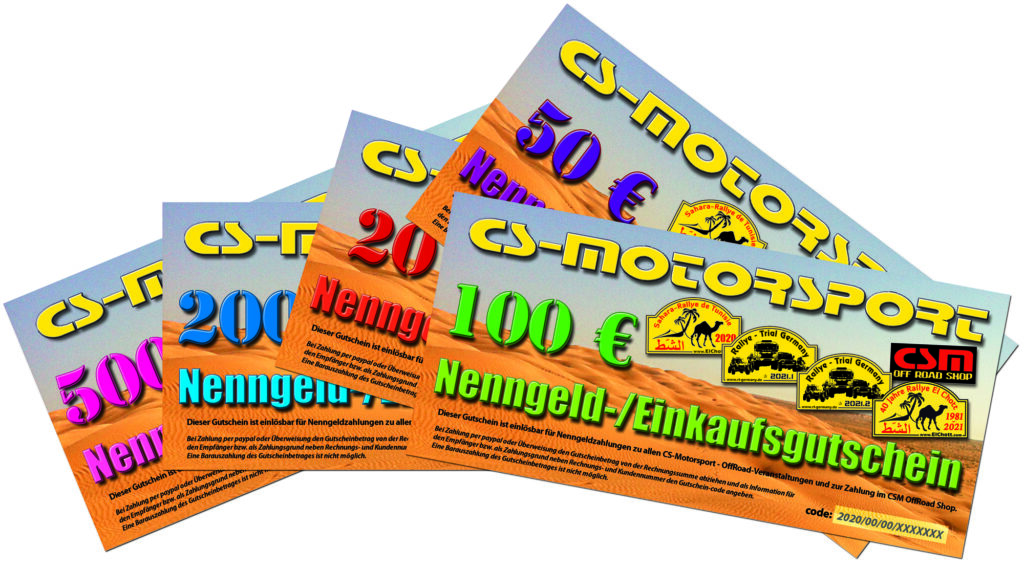 … voucher for entry fee and shopping
In 2020 again, in time for Christmas, but of course also for all other occasions when you want to give rally drivers and other adventurers in the family or under your friends something special.
Order easily online in our shop and pay conveniently by PayPal. -> click here !