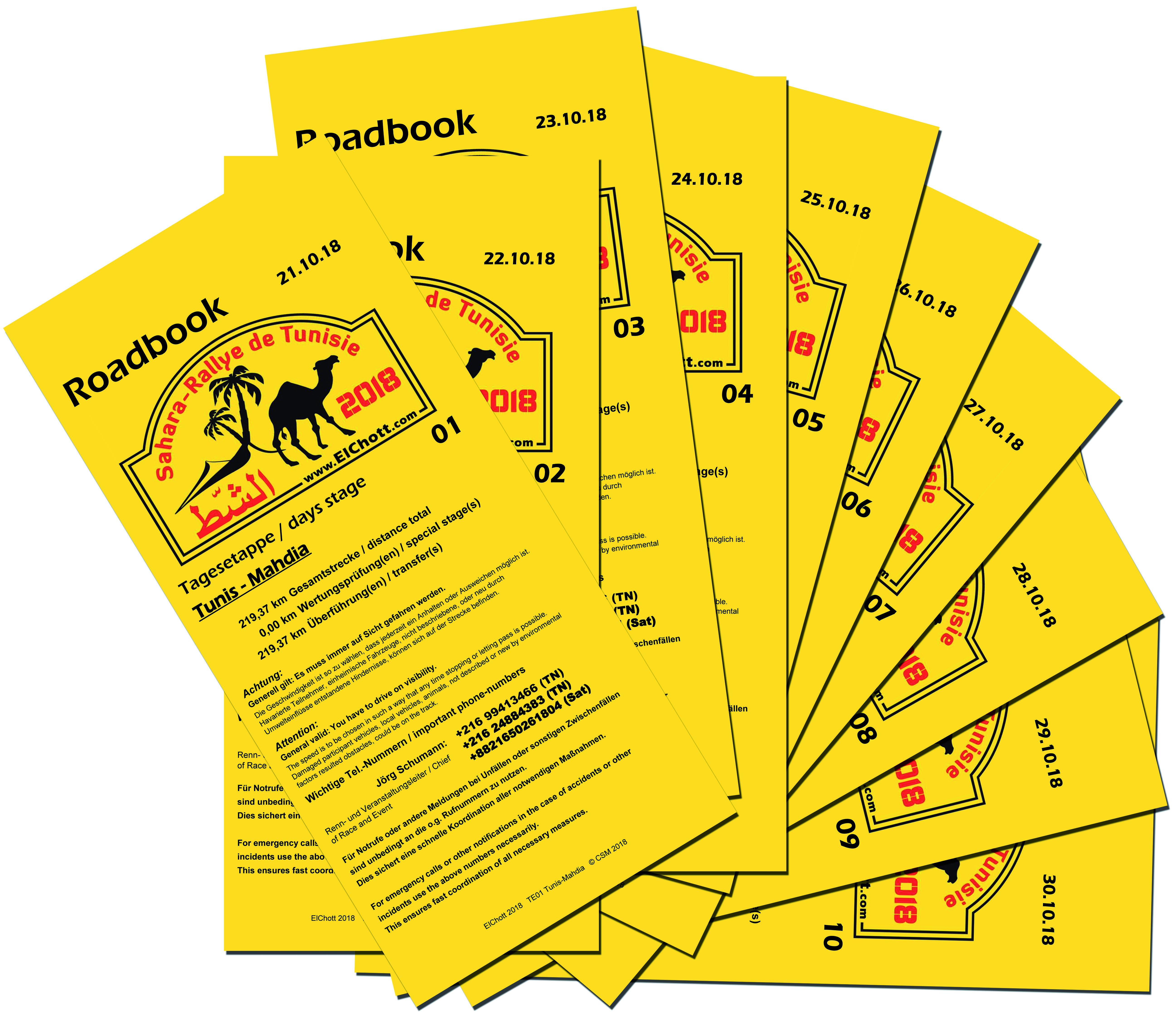 … already within 4 months the technical inspection takes place.
The road books for the ten daily stages with a total of 1,495 images and the service road book with another 289 images are ready to print.
2,766 km are documented for the rally participants: 1,627 km in the prologue and in special stages as well as 1,139 transfer-kilometers.
The service teams have to complete 2,104 km.
.
… and please don't forget:
The deadline for registrations with normal entry fee expires on 30/06/2018.
Until 15/08/2018 then only late bookings at higher rates are possible.